Scare Up Some Fun with Archies 2007 Halloween Mini-Comic
Each year Archie Comics produces a mini-comic for Halloween. These comics are made exclusively for comic book specialty stores and published in connection with Diamond Comics Distribution. Participating comic book shops give these mini-comics away free to their customers at Halloween. In past years fans have seen Sabrina turn manga for the first time. The one and only time Archie and the Riverdale kids were drawn manga style. Archie and the gang dressed up as there favorite heroes to see the debut of the Shield movie. Katy Keene returned to the pages of Archie Comics. As well as Archie's first Weird Mystery. This year as a special treat Dexter Taylor and Little Archie creator Bob Bolling present two tales of the Little Archies. If you would like to reserve a copy or if you would like the opportunity to give these mini-comics away to trick or treaters in your neighborhood, you need to act quickly because orders need to be in by the end of July. You can find a comic retailer near your home by calling 1-888-COMIC BOOK, (888)-266-4226 or click this link
http://csls.diamondcomics.com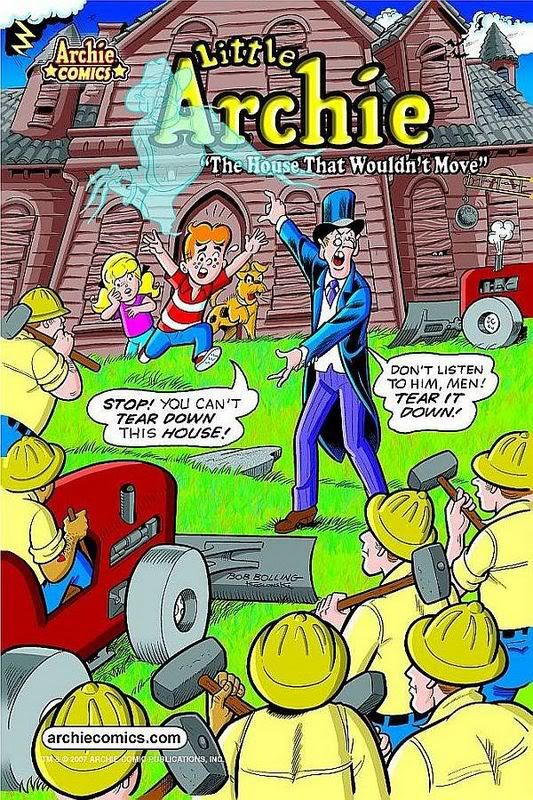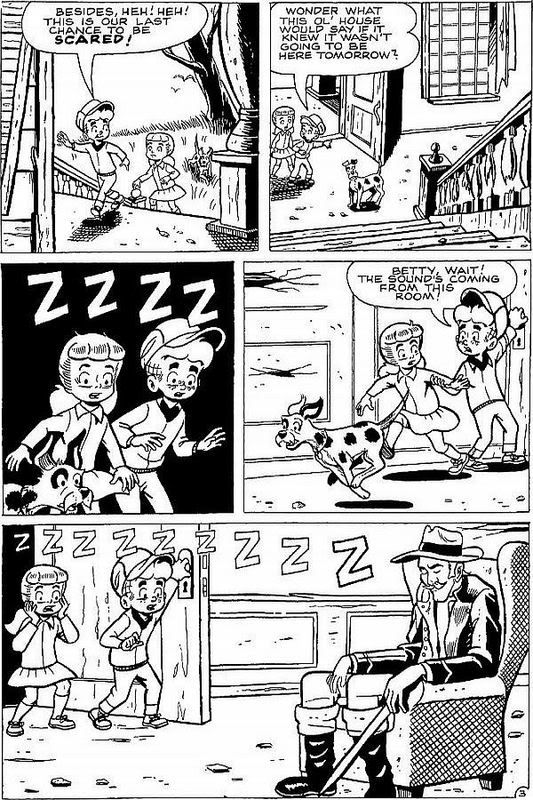 Little Archie 2007 Halloween Mini-Comic
"The House the Wouldn't Move"
The Little Archie kids decide to take one last stroll through Riverdale's spooky haunted house before the mayor has it torn down. Will they discover the key to saving the house or experience the fright of their lives?
SCRIPT AND ART: Dexter Taylor
"Spotty Strikes Back"
Spotty chases Carmel up a tree and its up to Little Archie to reluctantly rescue Betty's kitty cat?
SCRIPT AND ART: Bob Bolling, COVER: Bob Bolling and Rich Koslowski
Ships October 2007
Shipped in bundles of 50
16 pages full color
FREE